Jedi academy is still alive, thanks to Clans. They gather members who are keen to learn and have fun in Jedi Academy multiplayer universe.
In clans you can learn saber fighting, and walk all the way from young Padawan to honored Grand Master. They teach about fighting, agility skills, they organise events, and their servers are hearts of todays life of Jedi Academy.
Not many clans are left, but those who endured stay strong and welcome every newcomer.
This Wiki was made and is administrated by EFF clan. You can find us at www.eff-clan.org
Among bigger clans you can find also JAWA clan, and EK clan.
To see up-to-date list of all clans you can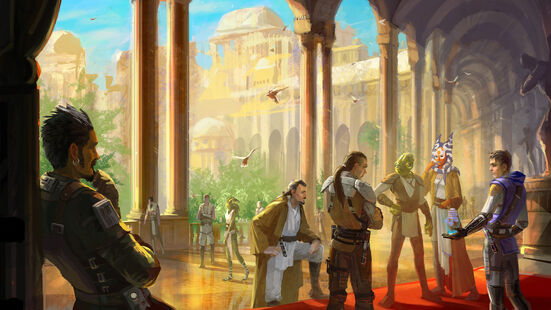 visit www.jkhub.org